Somehow I couldn't find a complete guide how to install R and configure it properly in Golden Cheetah (I'm using v3.5).
There is a good guide how to work with R in GC, but actually – no description how to enable it.
1. Download R for MacOS
I got it from https://cran.r-project.org/bin/macosx/ page
(I've also installed R Studio but it seems not really needed)
2. Check where R home is located
In terminal, start R and check the home: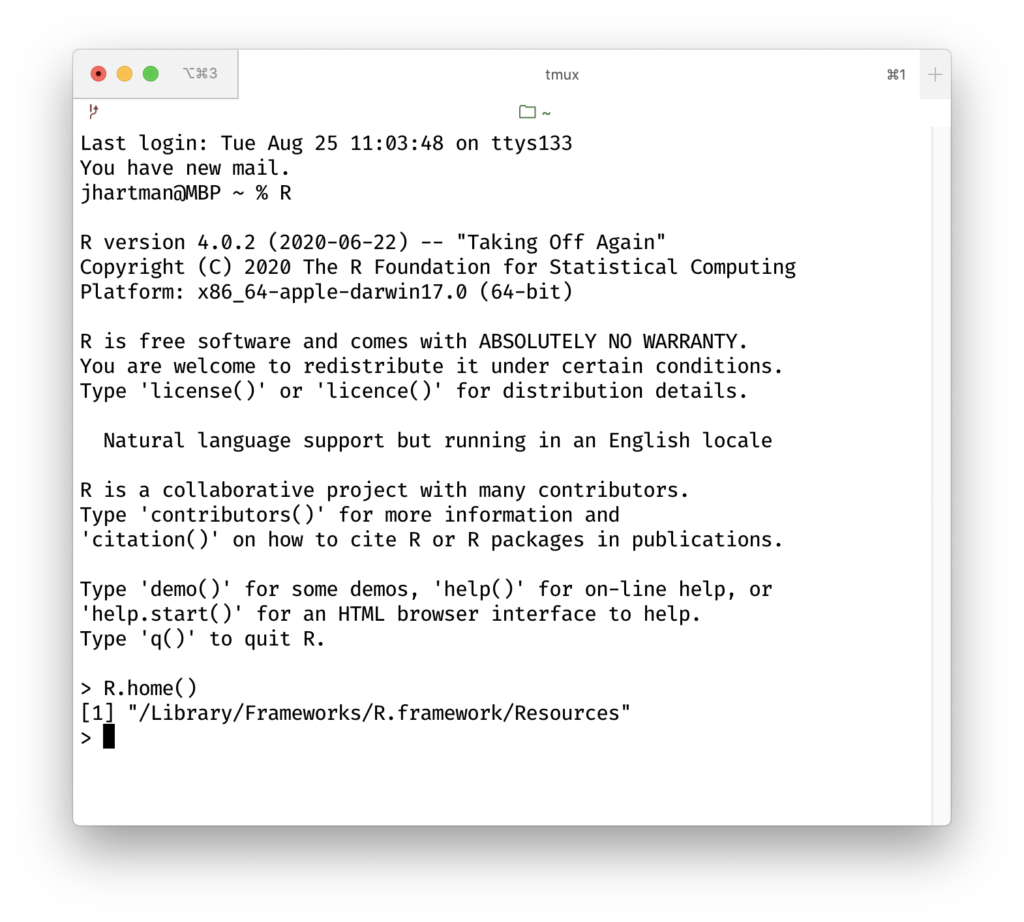 3. In GC open Preferences and set the same in R Installation Directory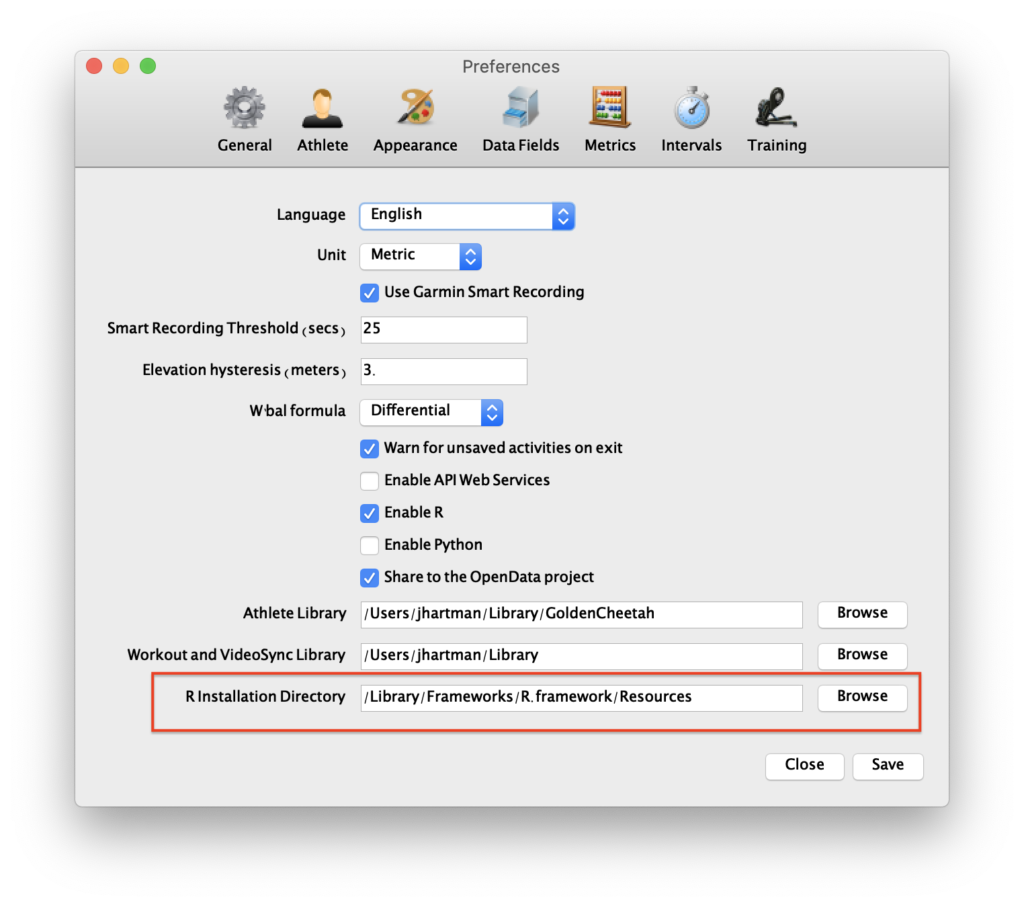 How to enable R environment in Golden Cheetah on Mac?