Intro
It's been a while since I've built my current home lab. It's based on Lenovo M910t. In general, I'm quite happy but it's lacking expansion flexibility.
So I'm looking for a replacement. Below my notes from research and calculations of total cost.
New system components
Cost estimation.
[table id=2 /]
Considerations
Do I really need 16-cores/32-threads AMD 1950X? Perhaps 12-cores/24-threads 1920X for 2699 PLN (1k less!) would be sufficient?
CPU cooling fans may not have enough clearance to populate all 8 RAM sockets? Answer here.
Is it possible to use 6 RAM DIMMs? User guide says that allowed configurations are 1, 2, 4 & 8. This forum thread advises that any even number of DIMMs is perfectly supported.
Cases

8x 3.5" HDD case or 6x 3.5" HDD + 3x 5.25" bays for my old Icy Docks bay?
What's the min width to fit 155mm-high CPU cooling? Phanteks Enthoo Pro can fit max 193 mm cooling -> OK
References
Does the CPU cooler has enough clearance for all RAM DIMMs?
Tech It Out was kind enough to provide this response and the photo on the MoBo I'm interested (MSI X399):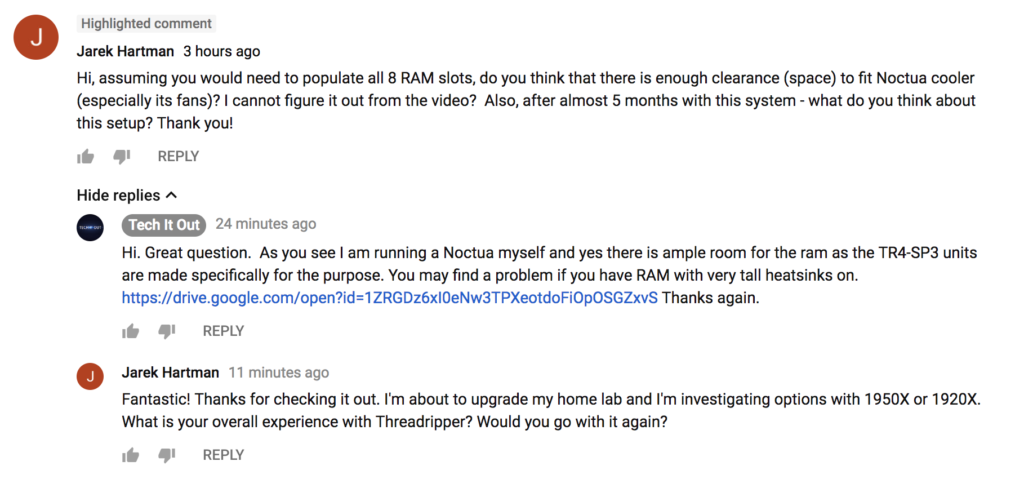 And how does it look on the picture: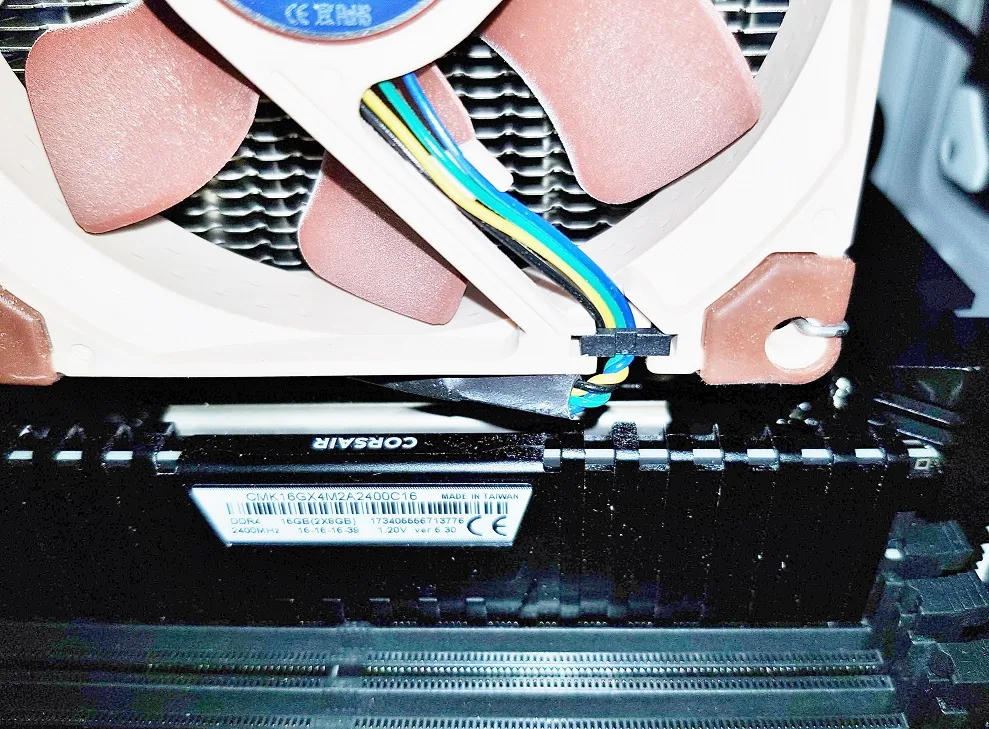 ---
Sample quotations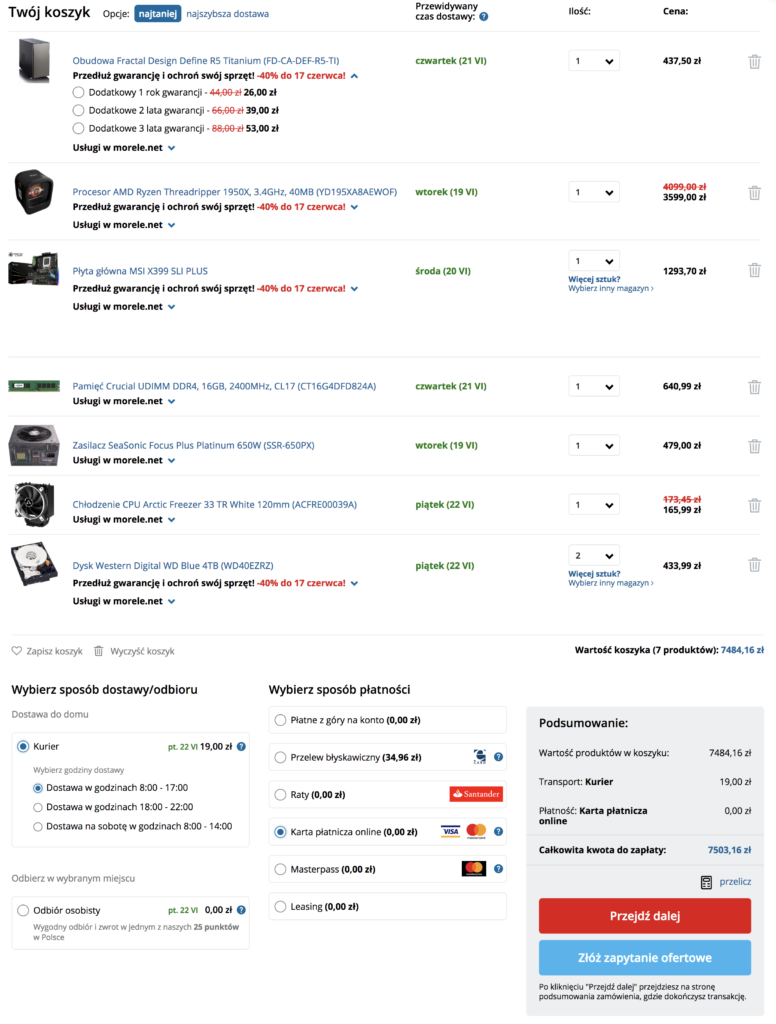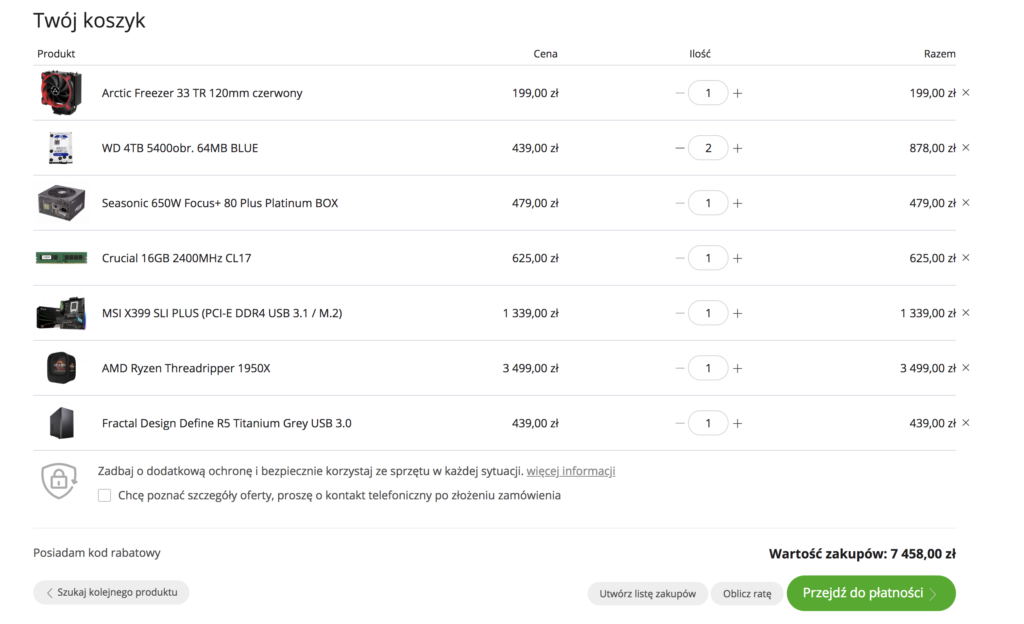 ---
Summary
After deeper deliberations (it's hell lot of money! And I'm completely self-funded… Also Threadripper 2 is about to be released on August) I decided:
Immediately buy 2x 4 TB WD Blue disks and replace my Storage1 pool 3x 2 TB → 3x 4 TB which should give me enough disk space
Wait till August and see how (and if) release of new CPUs and MB chipset X399 change the situation.
Regardless of all, this was quite interesting exercise!
New home virtualisation lab