Wieloryb as a home lab
My current home server which I use many for virtualisation, serving also some net services is reaching memory and disk-space limits. I named this server Wieloryb which in Polish means The Whale.
Hardware
So far I have:
Lenovo M910t server

64 GB RAM

1x 1 TB SATA HDD (3.5") – configured root ZFS Pool (RAID1)

3x 2 TB SATA HDD (3.5") – storage1 ZFS Pool (RAID5)

1x 254 GB SATA SDD (2.5") – storage2 ZFS Pool

1x 254 GB (M.2) – cache for ZFS pools (Cache and L2ARC). I know, L2ARC should be mirrored but I decided that I will take the risk

PCI-e 4x SATA board to provide 4 + 4 SATA connectors (M'board + PCI-e board)

The three 2 TB HDD disks and 254 GB SSD disks are stored in Icy Dock 4-disks cage. The disk cage allows to connect all 4 disks through 4 SATA connectors

The disk cage is powered by an external PSU (as the PC's PSU is not strong enough)

On-demand backups are made to a 4 TB SATA HDD using i-tec USB HDD dock

Remote management is possible thanks to Belkin Net KVM

Sending critical alarms via SMSes as well as forwarding of SMSes from my old mobile SIM are done thanks to Nokia USB stick and Gammu software

And finally – a small UPS
Picture of the lab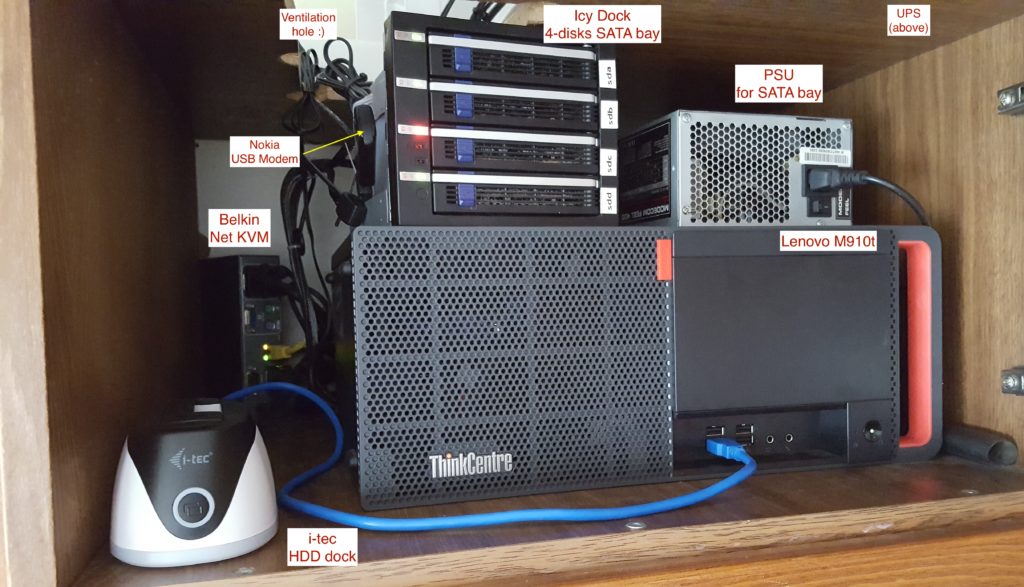 Software
For greater flexibility and separation between different tasks I decided to use Proxmox as virtualisation manager. No issues with that: it does what it should, small issues can be justified by a very attractive price (0 USD…).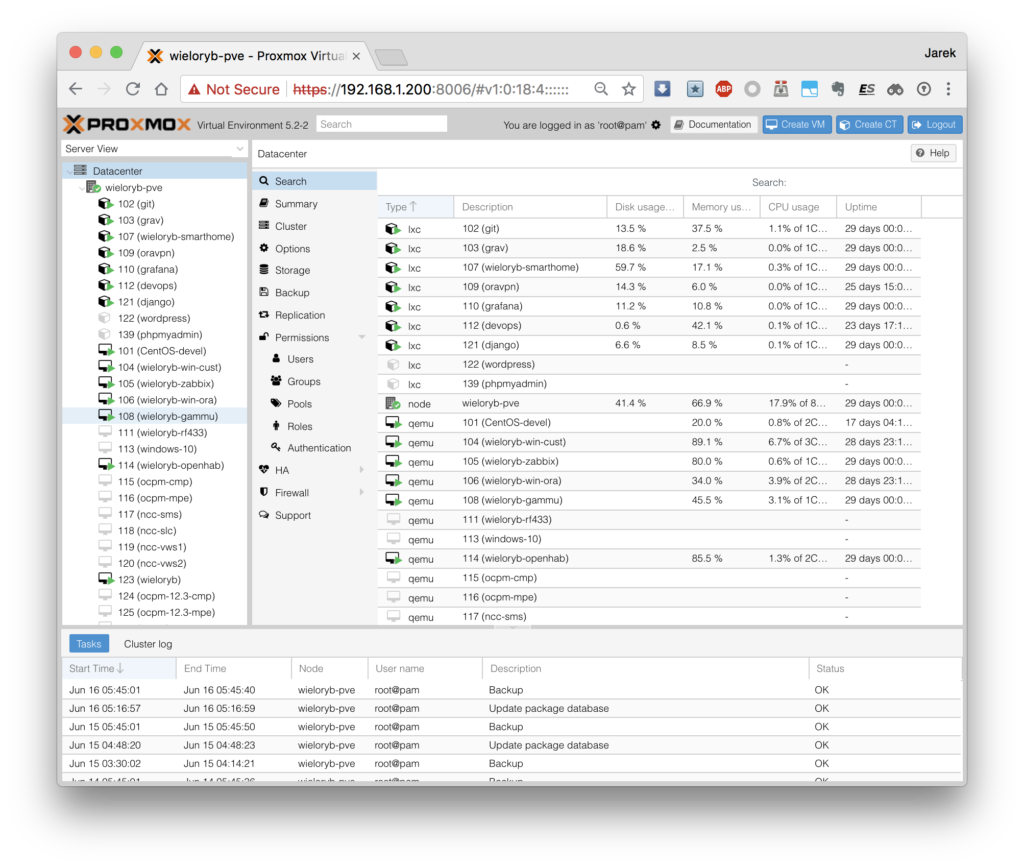 My current Home Virtualisation Lab "Wieloryb"