I've noticed that process SpokesUpdateService  is promoted to the top of my Memory list. Here an example which I captured today (just 24hrs after my last reboot) but on the other day I've seen 2.4 GB wasted: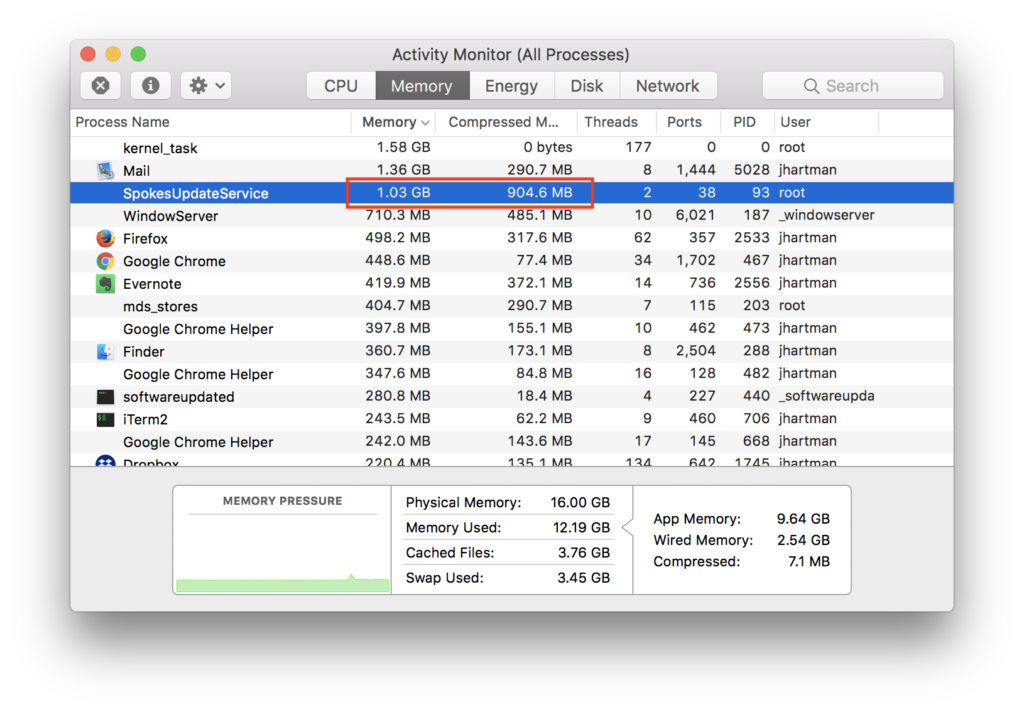 It turned out to be part of PlantronicsHub software. I will disable to for a while an see how it will behave.
bash-4.4$ sudo launchctl remove com.PlantronicsUpdateService
bash-4.4$
Note: need to find out how to prevent starting this after every reboot.
References to other guys reporting very same:
http://forums.macresource.com/read.php?1,2266926
https://arstechnica.com/civis/viewtopic.php?f=19&t=1430655
I've opened Plantronics Case 06390520: ref:_00D507IyW._50038xj5MQ:ref
Update 2018-08-21
This message I got from Plantronics Support:
Dear Jaroslaw,

Please update the hub to 3.11.2 this should solve the issue you were experiencing.

Please let me know how it goes.

The case number for your reference is 06390520. If you need any further assistance, please let us know.

Kind regards

Angela

Technical Support
I've upgraded to 3.11.2, will see 😀