Website update & engine refreshment (announced in Changes, changes post) took me really a lot of time (it might be 12-18 months or so). For whole this time I was scratching my head how to migrate old Drupal 6 with plenty of dirty configs to the latest & greatest version.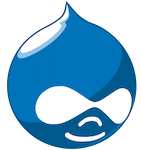 I've had plenty of attempts for migration, including Drush, Drupal migration plugin, even manual (!!) – in each of them, the result was not really satisfying:
Content and formatting was not migrating correctly
Multi-language pages made the migration tools totally confused
Time was flying and I couldn't run away from buggy and insecure D6.
Then I decided to take a step back and ask myself a question: "Do I really need to stick to Drupal? Or maybe it's time for a change?". Started googling for an – perhaps quite naive answer: "What is the best CMS platform"? And – no surprises – answer was as below:
There is no BEST CMS. There, I said it. I'm sorry to all of you in the Joomla, Drupal and WordPress camps but the fact of the matter is, but your CMS is simply not the best. Of the thousands of content management systems on the market has its own strengths. There are some that are suited better to blogging, some that are great for complicated projects requiring more of a framework and some that are better for multilingual websites, and that's just describing a few use cases.
Mike Johnston
Next my thought was that probably Drupal is a bit too complex for my needs (rather a simple blog) and time I can spend on site maintenance and updates (rather not too much).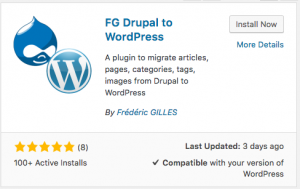 If so, maybe give a try to check other CMSes?
Randomly, I've picked WordPress.
Setting up a new running WordPress instance didn't take more than 15 minutes (seriously, it was as easy as that!). After hour or so I've had all my articles seamlessly (!!) migrated to the WP instance (including pictures & attachments).
Unbelievable, giving that I spent days (literally, days) trying D6->D8 migration.
Now, after 24hrs, I have my website fully up & running on WP
The site looks much better and (IMHO) really modern, as it should be at end of 2016
I've cleaned up all remnants of Drupal 6 (and other attempts wit D8) and really happy that all I was really keen to do since last 12-18 months is finally done.
It may sounds a bit geeky, it was worth to stay at home on Saturday night 😉
From Drupal 6 to Drupal 8 and… finally at WordPress